Biggest Cosmetic Trends Of 2023
It's hardly surprising that more people are choosing aesthetic surgery than ever before given the expanding range of aesthetic procedures and the rising acceptance of medically improving your appearance. But some operations are more popular—or are growing more popular—than others, as we discovered when we recently asked leading doctors throughout the nation about what's trending in their offices.


Here are the top trends in aesthetics for this year as predicted by a number of knowledgeable dermatologists and plastic surgeons.
Injecting anti-aging cocktails
Although the ingredients of the cocktail can be changed and customized to individual demand, hyaluronic acid, Micro Botox, vitamin C, and hydroquinone are typically the most demanded ones. The skin looks more moisturized and has fewer pores after using this combination. Aquagold can be used as a stand-alone treatment or in combination with other aesthetic procedures such as dermal fillers and lasers.
It comes in a glass vial with small, hollow needles made of gold that stamp a concoction beneath the skin's surface for a "glow on the move".
A Sweeping Reduction In The Average Breast Size
Whether you want a breast augmentation (if your breasts are little) or a breast reduction if your breasts are very large. Both ends of the spectrum seem to share the desire for a more athletic appearance—consider full B size or sporty C size. Additionally, more patients with breast implants will want to decrease or have their implants removed. Menopausal women frequently request the excision of their large breasts or a breast lift to reduce their size because large breasts sometimes don't look youthful.
 Experts have been predicting a smaller breast size to be in trend for this upcoming year.
Fat Transfer On A Smaller Scale
We employ facial fat transfer to enhance and fill the face with natural tissue. However, the microfat can undergo further processing to become nanofat. This fat is jam-packed with regenerating stem cells and substances that can be injected with a very thin needle or stamped into the skin with "Aquagold" to treat dark circles beneath the eyes.
The Widened Use Of Neurotoxins
As predicted by many surgeons, there is going to be an immense increase in neurotoxic usage on a global scale. The recent FDA approval of the long-lasting neurotoxin Daxi [also known as Daxxify] will increase awareness of all neurotoxins and demonstrate to even more people, that the prudent use of neurotoxins is an incredible way to maintain our appearance, slow down the aging process, and prevent some age-related facial changes. 
The Rise Of Well-Defined Cheek Bones
The buccal fat pad in the middle to the lower cheek can be removed to thin the patient's appearance and help shape the face by bringing definition to the cheeks. You have the option of having local or IV anesthetic during the surgery. The best aspect is that because the incision is on the inside of the mouth, there are no obvious traces of surgery and most patients may return to their regular activities in a few days.
The fact that patients are longing for more defined cheekbones has led to the buccal fat pad excisions becoming very popular and are expected to rise in popularity this year.
Jaw Augmentation and Definition On The Rise
This year has seen the introduction of an incredibly thick hyaluronic acid filler by Allergan (the maker of Botox, and the Juvederm line of fillers). Doctors are even referring to it as an implant due to its sheer thickness. Juvederm Volux is in essence, a sort of jaw implant that can be customized depending on where it is injected and how many syringes are used.
Doctors who have had early hands-on access to it have had their minds boggled by its results. Juvederm Volux is expected to become the most popular jawline definition filler in 2023.
Planning For The Future
People who are interested in cosmetic surgery or aesthetic procedures know very well that it is rarely a one-and-done type of ordeal, maintenance is a crucial part of the success of most cosmetic procedures.
Patients are tending to create a plan throughout the whole year, to keep up and protect their most precious assets. Scheduling procedures and sub-procedures and follow-ups are to become very common this year 2023.
Radiofrequency Rejuvenation
 Skin rejuvenation techniques that employ lasers have been very popular for years now, but there seems to be a new sheriff in town, fractioned radiofrequency technology.
 This revolutionary technique gets its appeal from the wider pool of patients with different skin types it is viable for.
 This technology helps treat acne scars and gives the skin a new sheen, rejuvenated texture, and an overall tightening effect.
Huge Gains In Popularity For Penile Enlargement Surgery
The demand for penile enlargement has increased dramatically in the five years since the introduction of the SWAG treatment (short for Shafer Width and Girth).
In 2023, we predict that the popularity of the SWAG operation will continue to grow, just like the popularity of breast augmentation did in the 1980s and 1990s. For long-lasting results, the surgery is most frequently done with Juvederm Voluma XC, although it can also be done with Bellafill and even the all-new Juvederm Volux.
The Treatment Of Acne Using Lasers
 Treatments using lasers are a staple of modern medicine. From LASIK eye surgery to something as basic and primitive as laser hair removal, Lasers are everywhere!
From this well-established and tried technology, comes Aviclear, a laser for skin modification used to cure acne. Aviclear has grown to be one of the most well-liked laser treatments in many clinics because it produces outcomes equivalent to those of Accutane but with less side effects, and quicker lower risk results. In the past, such a procedure sounded too good to be true, but it's a reality in 2023.
Weight loss injections
Nutritionists have been inclined toward treating obesity and general overweight at the metabolic level. This allows each patient to receive everything from antioxidant infusion therapies to peptide supplements and hormone balancing.
In 2023, there will be a lot of interest in the newest product in the lineup of Semaglutide medication, Ozempic, a diabetes drug that has been shown to aid in weight loss in non-diabetic individuals. Ozempic works directly on the Gastrointestinal system to slow down gastric emptying so patients feel satisfied after just a few bites, in contrast to conventional medical weight-loss treatments that focus on boosting metabolism with stimulants. As a result, patients stop craving fatty foods.
Production will ideally rise as more patients turn to Ozempic to maximize their weight reduction in conjunction with exercise and nutrition, despite current concerns about shortages due to rising demand.
Botox Susceptible To Being Replaced
 There has been a new breakthrough for long-term, frequent Botox users; in the form of the newly FDA-approved Daxxify.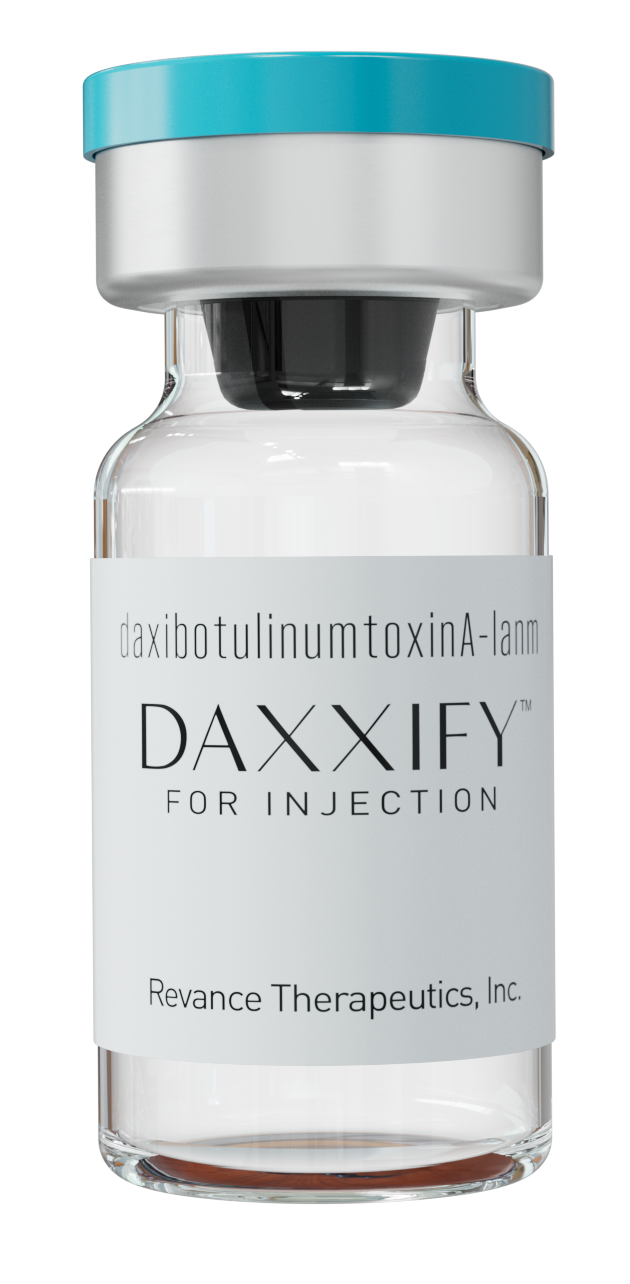 We predict that some patients may switch to Daxxify simply because it requires fewer visits, which is fantastic for convenience. Its appeal is due to the fact that it makes your life easier if you already use Botox, guaranteeing the same basic results.
 We believe that people who are new to Botox or who are using it for the first time in a new location will choose the shorter-acting version to start. After a few tries, they will have the dosage down pat—where to put it, how much to use, etc. They can then decide whether they like the outcomes and switch to Daxxify.
Subtle Tweaks
People always tended toward big procedures, surgery, and substantial aesthetic modification. But we've been seeing that the vast majority of individuals have been shying away from such undertakings in the past few years.            
We'll see more jawline filler procedures and fewer lip filler procedures when it comes to filler. People, in our opinion, will pay more attention to developing a defined jawline and aiming for a more subdued full appearance with their lips.
"When it comes to breast implants, we might start moving the opposite way, with more patients choosing to remove their implants or just get a lift instead.
 Big behinds are also expected to go out of fashion. With people opting for smaller more subtle buttocks. The same goes for hips and waistlines.
 Exosome Treatments Entering The Seen
The hottest tool in regenerative medicine is exosome therapy, particularly for hair regeneration and wound repair. Exosomes, which are released by stem cells, have a much higher concentration of anti-inflammatory qualities and hundreds more growth factors than PRP. After microneedling or lasering, they can be used topically, and there are ongoing trials for injection use.
Clinical investigations have demonstrated a considerable reduction in downtime, a 300% increase in fibroblast proliferation, a six-fold increase in collagen formation, and an increase in elastin production of 180%. In comparison to three PRP treatments, there was significantly more hair growth after a single exosome therapy. Now that's a big leap forward!
Significantly Tightened Skin
 For a long time now, skin tightening procedures have been painful, left scars, and have been altogether an unpleasant experience, to say the least. The solution is here, with the introduction of Ellacor!
 In 2023, Ellacor will have a significant public release. Every maker of medical equipment has been looking for a solution to the age-old issue of skin tightening without a scar. We think Ellacor has come up with a really straightforward but brilliant fix! It Ellacor operates via micro-coring, the elimination of numbers of little bits of skin that build up to a large amount—bigger than the size of a coin—without a scar, in place of claims of skin tightening through laser or heat radiation.
The Explosion Of Mesotherapy
 Skin vitality-boosting compounds have been recently gaining major popularity, and are expected to gain even more this upcoming year. There are all sorts of different cocktails out there, and they may vary depending on skin type, age, and personal preference.
 Skin booster cocktails, also referred to as booster shots, use tiny needles to inject active ingredients and vitamins into the skin. There are countless options, but Micro Botox, HA, nucleotides, and PLLA are our personal recommendations. With the help of Micro Botox, this results in smooth skin and the elimination of pores; HA gives the skin an instant radiance and plumpness; nucleotides and PLLA stimulate the collagen over time.
Honorable Mentions
We'd be here all day if we tried to cover every single new trend in depth, so here are some brief honorable mentions.
CBG therapy
CBG is a cannabis product that acts as an anti-inflammatory and an antioxidant. It boosts the process of collagen and elastin production as well as hydrates the skin and gives it a plump firm feel.
Jawline modifications
 As we've seen throughout the article, people are tending to pay way more attention to their jawlines than before. That is due to the fact that a well-toned tight jawline almost guarantees beautiful cheeks and altogether tighter skin. So jawline beautifying and masculinizing procedures are expected to be even more on the rise than they already are.
Tighter legs and buttocks
 Every day, we see new innovations aimed at fighting cellulite-caused imperfections. The latest innovation coming in the form of Avéli, the miracle cure that kills cellulite at the source.