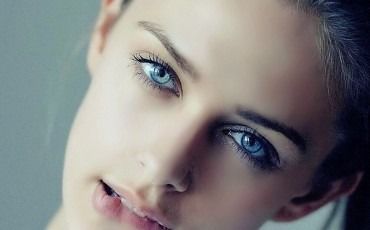 True or False: Dermal Fillers Have Natural Ingredients
Most women start to get curious about dermal fillers when their first wrinkle takes hold. Will that dermal filler make things better or worse? Are the ingredients such as hyaluronic acid safe?
In order to answer that correctly, you'll need to consider the type of dermal filler you want to use on the patient in question. After all, each woman wants to have a naturally youthful appearance, one that defies the date stamped on her driver's license. But as skin ages, the body begins to produce less hyaluronic acid. This is a natural substance the body creates to keep it looking plumped up and moisturized, but as one ages, the body produces less and less of it.
But what about diet and aging?
Some believe that certain types of food, like tofu for example, elicit a signal to skin cells that makes them pump out more hyaluronic acid. If the Japanese are any indicator, this has to be true for one village there features people of all ages, even well into their 80s, with smooth skin that has no wrinkles. Your clients can start eating more tofu too, just to be sure.
Usually, most people will have around 15 grams of hyaluronic acid in their body at any given time. It works to rid waste from the cells, but as age rises and wrinkles appear, the level of hyaluronic acid diminishes. Almost every dermal filler out there contains hyaluronic acid, which holds water to replenish skin with this non-animal based molecule. Some have other ingredients too, but hyaluronic acid is a natural component not to be feared.
Keeping up with moisturization
If anyone is concerned about wrinkles and aging as they get older, keeping skin properly moisturized while it's still young will keep it from losing elasticity down the road. A daily beauty routine that includes moisturization will certainly keep skin from getting wrinkled before an old age.
But not every woman wants to take that chance. When the first wrinkle appears, getting a dermal filler reassures confidence and bolsters youthfulness. Dermal fillers are safe and natural for replenishing and restoring skin with hyaluronic acid deep in the layers. By using just a light concentration of it in the upper layer, natural results can come about in an instant.
Safe, natural, and comforting
There are many women that are on the fence about fillers because they worry about depending on it. However, for those that want to smooth away wrinkles and reclaim a natural look for a refreshed face, dermal fillers are what they choose. Injectable hyaluronic acid is used with ease by the body because it knows how to process it. It's naturally broken down as the skin goes through its metabolizing process and it helps to eliminate waste from the skin cells in areas where skin circulation is poor.
Known as non-animal stabilized hyaluronic acid (NASHA), it has been synthesized by way of a safe process to be completely biocompatible with the body (like this one found in Restylane). Since it can hold over 1,000 times its weight in water inside skin cells, it's like an internal moisturizer, one that women were once born with but now must restore for a naturally smoothed out look that comes from within.

Buying your fillers from the right supplier.
Dermal Fillers Juvederm Ultra and Restylne contain natural Hyaluronic acid, and it is essential to buy Juvederm Ultra from a supplier that is licensed and guarantees authenticity. Many medical professionals buy Juvederm and prefer it over other brands because it lasts longer and yields natural effects.
Looking to buy Juvederm Ultra that is authentic?
You can buy Juvederm online by visiting Marx-Med.com, and you may also call in for more information on buying Juvederm fillers.
Comments (0)
No comments at this moment