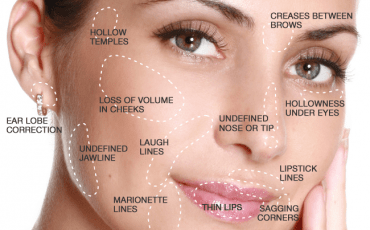 Facial Fillers: Different Options for Restoring Youthful
Many people turn to fillers because they offer a non-invasive way to help restore youthfulness and smooth out the signs of aging. These injectable dermal fillers have a gel-like consistency administered by professionals to plump up fine lines, soften creases, and boost skin volume to restore shape and contours.
Dermal fillers are a fantastic option for those who want to smooth out lines that have formed between the nose and the mouth. Often called "marionette lines," these can add years to the face. They're also great for restoring volume in the cheeks, plumping up flimsy lips, restoring facial symmetry, and softening creases in the chin. Dermal fillers are additionally a wonderful choice for filling the hollows beneath the eyes, rejuvenating hands, defining the jaw-line/chin and even enhancing the earlobes.
Major Types of Fillers to Choose From
At Marx Med, you'll find the most reputable dermal fillers to provide to your clients. Some of our favorites include:
Juvéderm features an extensive line of facial fillers. They last a long time and minimize lines on the face and lips, under the eyes, and can even help with scars. They even have a facial filler that works fantastically for those deep-set lines. All of them contain lidocaine which provides gentle, numbing comfort to make the injections painless. Each formula also incorporates hyaluronic acid, which occurs naturally in the body, making it easy for most patients to tolerate.
Restylane is another option that brings similar, high-quality results to lift and fill folds and wrinkles. It contains hyaluronic acid and lidocaine too. Let's also keep in mind that if anything goes against your expectations, the treatment result can be reversed by using Hyaluronidase, which dissolves all HA fillers. 
- Radiesse
With small calcium spheres contained in this facial filler gel, the result Radiesse gives is longer lasting, generally from 9 to 15 months. It's a better option for those with severe wrinkling and is ideal for smoothing aging hands back to a youthful appearance. Radiesse is also used for defining the chin angle and jaw line, as well as the cheekbones.
Who Can Use Facial Fillers?
Not everyone can be a good match for dermal fillers. People who have a big history of medical conditions may not be a good option. Pregnant women and those who have hypersensitivity to some of the components such as lidocaine should consult their physician prior to having the treatment. All patients should be in good health overall and should be committed to keeping up a good skincare regimen to prolong the results of their facial filler treatments. Additionally, every patient should have realistic expectations.
As a provider, you should make sure you understand their objectives so you can give them the best consultation and pair them with the right facial filler for their needs. Marx Med has the dermal fillers you need to provide your professional results. Contact us today to find out more about our dermal fillers.
Comments (0)
No comments at this moment